Problems we solve through our IoT UI/UX design services
Complex ecosystems
IoT solutions often involve a wide array of devices, platforms, and technologies, making it difficult to create a cohesive and intuitive user experience across the entire ecosystem. We collaborate with you to comprehend your IoT ecosystem and develop a unified IoT design strategy for seamless interactions across devices and platforms.
Data visualization and insights
IoT solutions generate vast amounts of data, but presenting this information in a way that is easy to understand and act upon can be a daunting task. We apply data visualization best practices to convert complex IoT data into clear visuals. We create dashboards and interfaces for quick trend identification and insight, enabling informed decision-making.
Consistent cross-device experiences
Ensuring a consistent user experience across various connected devices with different screen sizes, input methods, and capabilities can be a daunting task. We design cross-device compatible IoT solutions using responsive techniques and thorough testing, ensuring a consistent, satisfying user experience across all devices and platforms.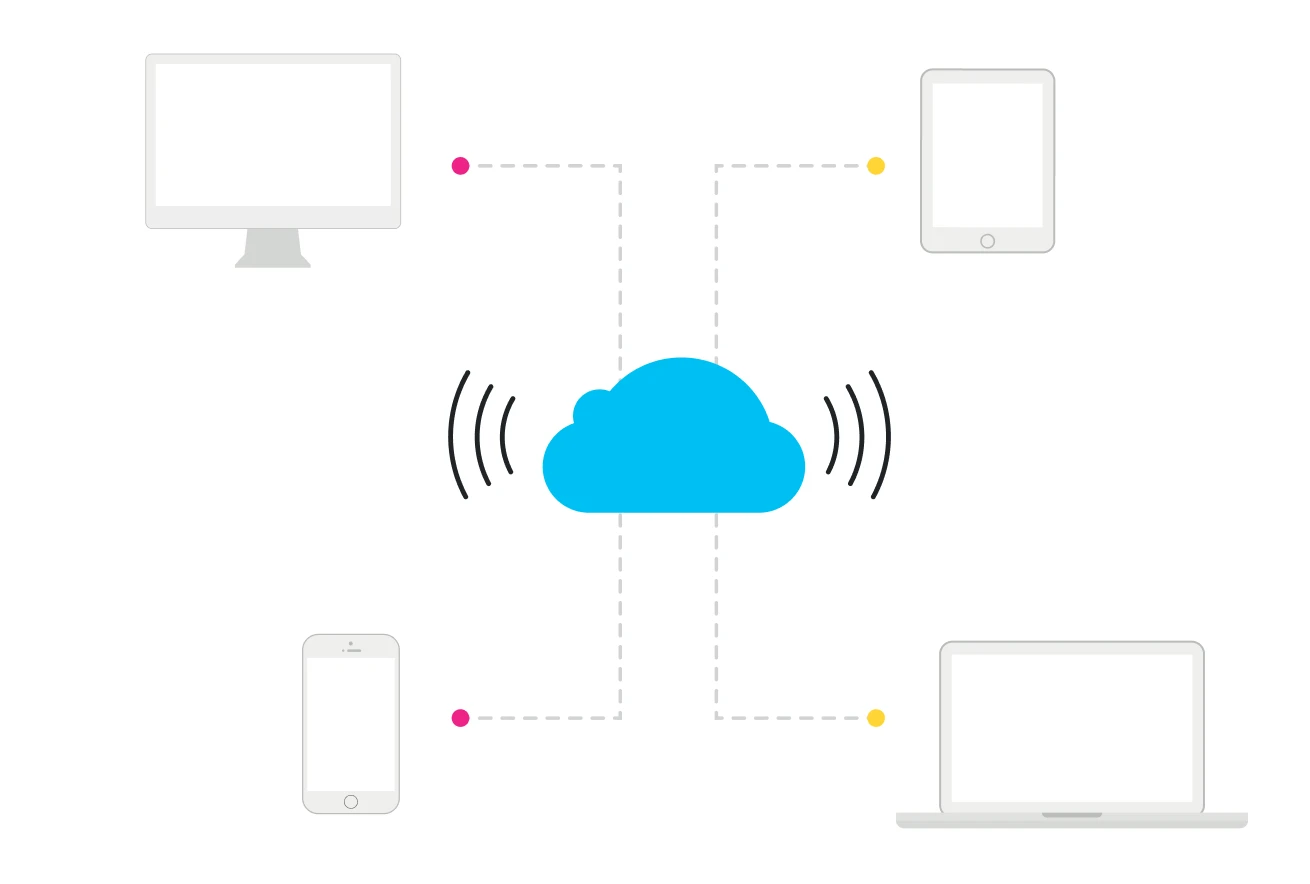 WHY CHOOSE US FOR IOT UI UX DESIGN SERVICES
Effective and efficient user interaction with your product, leading to improved adoption and success
User-centricity

Through intuitive IoT interface design, we simplify the complex interactions between the user, physical device, and digital ecosystem of IoT products, enabling users to use the product easily without frustration.

Maintain consistency 

We create unifying design elements to ensure a consistent user experience across all IoT devices and platforms such as sensors, smart appliances, and mobile devices to enable users to intuitively navigate the product even with minimal prior knowledge.

Data visualization

We design effective experiences that simplify access and interpretation of large amounts of data collected from IoT products and present real-time insights to users in easy-to-understand visualizations to make informed decisions.

Design to build credibility

Our well-designed user experiences build user trust and confidence in IoT products, contributing to adoption and long-term success as users prefer and continue to use an easy-to-use and understandable product.

Multi-user management

We design scalable IoT solutions that ensures peak performance and user experience as user base and demand grow and allows administrators to manage multiple user accounts, permissions, and data access.
OTHER OFFERINGS
Maximize your business potential with enterprise-grade ux design
By designing user-friendly and intuitive web apps, we not only simplify the user experience but also streamline workflows and processes, leading to enhanced end-user satisfaction, increased productivity, and profitability for the business.
With a deep understanding of the SaaS landscape, we create designs that are both functional and visually appealing. Our goal is to create SaaS products that are easy to use and provide value to organizations.
We have expertise in designing dashboards that provide clear and concise information to stakeholders. Through intuitive, visually appealing, and easy-to-understand dashboards, we ensure that it enables users to make informed decisions.
ENTERPRISE PRODUCTS WE DESIGNED
We've designed B2B apps and enterprise software across 15+ industry verticals 
Enterprise resource planning (ERP)
Customer relationship management (CRM)
Supply chain management (SCM) apps
Accounting and finance apps
Collaboration and communication apps
Environmental health and safety software
Healthcare software system
Inventory management enterprise app
Labor management and compliance platform
Cyber security management app
Human resource management system
Project and portfolio management apps
Marketing automation apps
Business intelligence (Bi) and data analytics apps
Marketing automation apps
Business intelligence (Bi) and data analytics apps
Marketing and sales management systems
Hotel management software
Purchasing, fulfillment, and logistics applications
Insight and optimization platform
Success stories
How our solutions helped our
clients and what they say about us
FAQs about enterprise UX
Why is UI UX design important for IoT?
UI/UX design is crucial for IoT because it facilitates easy and intuitive interaction between users and smart devices. An effective design can significantly enhance the user experience by making complex IoT technologies user-friendly and accessible. This helps boost user engagement, satisfaction, and ultimately, the adoption of IoT devices.
What does the IoT UI UX design process involve?
The IoT UI/UX design process begins with understanding the user needs and the specific context in which the IoT device will be used. We follow this by wireframing, prototyping, and user interface design, taking into consideration the unique requirements of IoT such as interoperability, device diversity, and data management. Finally, user testing is performed to ensure a seamless user experience.
How can IoT UI UX design improve the functionality of IoT devices?
A well-crafted UI/UX design can greatly enhance the functionality of IoT devices by making them more intuitive to use, reducing the complexity of interactions, and providing clear visual feedback. It also ensures efficient data visualization, helping users to easily understand and make decisions based on the data provided by these devices.
Why should I choose your IoT UI UX design services?
Our UI/UX design services are uniquely positioned to deliver top-quality IoT designs due to our deep understanding of both user experience principles and the specific challenges of IoT. We take a user-centric approach and prioritize clear, intuitive design, making our services the perfect choice for businesses looking to make their IoT devices more accessible and engaging.
What industries have you worked with for IoT UI UX design?
We have worked with a wide range of industries for IoT UI/UX design, including healthcare, home automation, industrial automation, automotive, agriculture, and retail. Our cross-industry experience equips us with a broad perspective and enables us to design IoT interfaces that are tailored to various use cases and contexts.
How do you ensure that the UI UX design aligns with our brand identity?
We start by gaining a deep understanding of your brand identity, including your values, visual style, target audience, and overall business goals. We then make sure these elements are reflected in the UI/UX design, creating a consistent and coherent brand experience across all your IoT devices.
How do I get started with your IoT UI UX design services?
Getting started with our IoT UI/UX design services is simple. Contact us through our website or schedule a call. We'll arrange an initial consultation to understand your needs and discuss how we can best support your IoT project. After this, we'll propose a custom design strategy and timeline tailored to your specific requirements.
Design Process
Crafting intuitive IoT experiences with our fluid design process
01
Idea discovery
& research
Understand your idea, business model and the market problem that your product will solve.
Discovery session
User research
Competitive report
UX audit
02
Shaping the
ideas
Translate ideas and expectations into a wireframe. Detect changes early to avoid UX pitfalls.
Information architecture
Data flow
User journey
UX writing
Clickable prototype design
03
Visual design of
the project
Transform wireframes into production-ready UX design by implementing visually engaging UI elements.
Design systems
Motion design
Product look and feel
Micro interactions
04
Design testing
and support
Deliver the final visual design and transition UX design assets for smoother development kickoff.
Usability testing
Quality analysis
Align design with development
Talk to our UX expert
Reach out to learn more about how Enterprise UX design can impact your business outcomes.
Book a call
Chintan Bhatt
Founder and Design Director, UXTeam
Let's start a
design partnership
Tell us about your business needs and let's understand how we can collaborate.