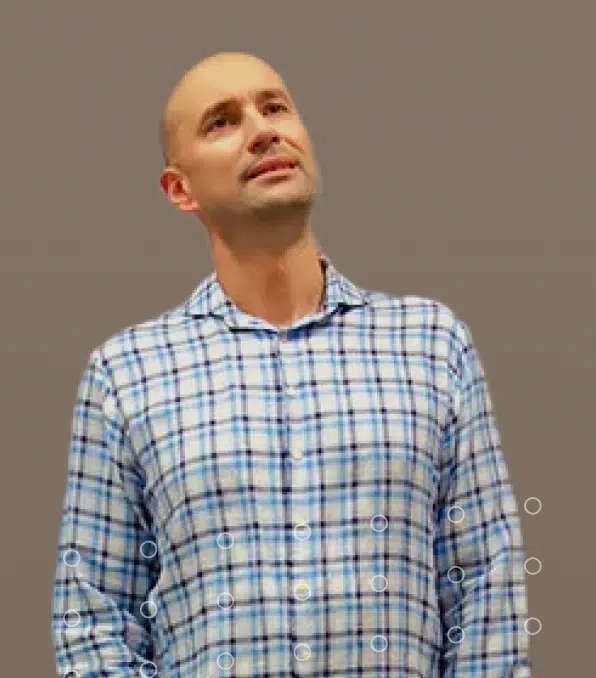 Success STORY
Innovating in the real estate industry: How UXTeam helped Agent Select to boost revenue through superior user experience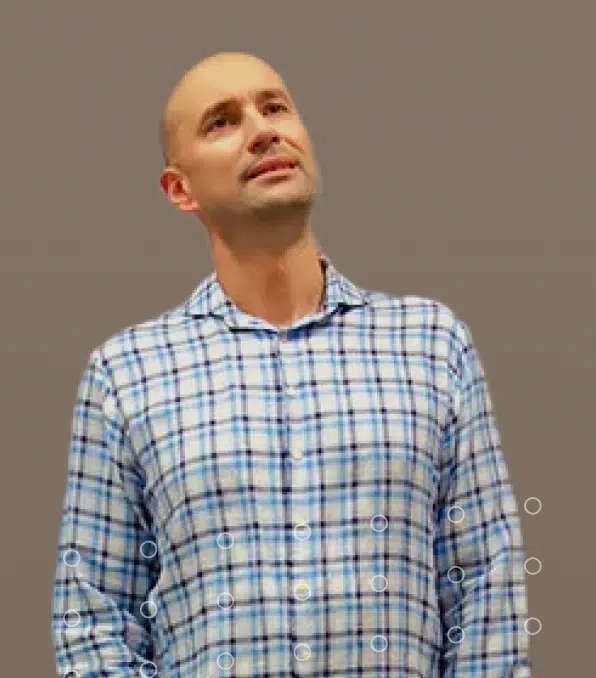 Karim Belcaid
Chief Operating Officer
Industry
Real estate, Digital property services
Location
Melbourne, Australia
In conversation with Karim Belcaid, Chief Operating Officer, Agent Select
Can you tell us about your background?
I have almost two decades of experience working with big corporations mainly in the sales, marketing, and branding domain. The corporate jobs gave me good exposure but I was always inclined to do something else so I used to pursue side hustles. Eventually, my side hustles paid off and inspired me to plunge into entrepreneurship to try new things, work with like-minded people and create something that contributes to the community.
When and how did you start Agent Select? What was the inspiration behind the idea?
Both David and I saw a market gap in the real estate industry to find suitable homes on a budget. We empathize and understand the pain and stress that people go through while moving out because of a job shift or personal crisis. We started Agentselect with roots in human centricity to help people transition from one home to another while saving their time and money.
The business model of Agentselect goes beyond traditional real estate brokering where we offer suitable home options at the best rates to the customers through a data-driven algorithm.
What were the business challenges that you faced?
We have a strong technical team and customer service team that delivers results.
"Our only big challenge was to generate leads and customer queries from the website.
We were pumping in a lot of money for Google Adwords and Facebook Ads to drive traffic to the website but the conversions on the website were happening not as expected. We tried different means to improve and optimize customer journeys but the changes were not as impactful as expected.
"When you're a small business, you don't like spending money and you stretch yourself to do various things like Advertising, SEO, Operations, Administration, CRM, etc. We were stretching our tech resource who was a backend PHP developer to work on the frontend and UX bit. We needed someone who would bring something new to the table from a design perspective."
When you identified the design challenges on the Agent Select platform, how did you try to resolve the problem?
Since we had a strong technical team that managed the website, I utilized the back-end tech resource, a PHP developer to take care of the front end of the website as well.
"We made small incremental improvements but it still wasn't working right because the designs were biased and didn't consider a proper customer's point of view."
We struggled with these problems for 6 to 12 months while trying to do various things that might work for the company to create a breakthrough. We were stretched too thin, weren't getting incremental results, and it seemed that the competitors in the market were moving ahead of us.
The most frustrating part was when the real estate market was booming but we weren't able to capture a market share or grow with the market.
Did you consider working with freelancers or different agencies?
Even after multiple attempts, when the results didn't come through, we figured that it's not only about getting the algorithm smarter or getting leads but about getting the top of the funnel right. The problem wasn't just about changing the visuals or tweaking it now and then, it was a UX challenge. We needed to find a combined solution to enhance the brand presence, curb the bounce rate, generate leads, and increase conversions.
We met with local web design agencies but they didn't bring anything new to the table from a design point of view and the costs were exceedingly high. Without understanding the business model and the problems of Agentselect, the agencies suggested revamping the visual design of the website or switching the website to an eCommerce business!
We even thought of hiring a UX designer and a front-end developer to gain more control, reduce cost and increase their go-to-market speed but eventually dropped the idea because we didn't need a full-time resource in the long run.
What were the criteria when you looked for a UX design agency?
We had the following criteria in mind while scouting for a design agency:
Understand their industry and business model
Experts in the UX field
Brings new perspectives to table
Cost-effective services
Result-oriented outcomes
Fast turnaround time
Works in their time zone
When and why did you choose UXTeam as your design partner?
This was probably our nth attempt to look for a design agency and we stumbled upon UXTeam through our mutually known network. We were looking for someone who would understand our business and help us generate more revenue and not someone who would just design pretty pages.
"During the discovery meeting, I was impressed with the way UXTeam approached our business problem. Being a data-driven company, we were apprehensive about hiring an agency outside Australia and working in a different time zone so we started with a simple task — a landing page design. The page went live in a few weeks' time. The results were amazing!"
What started off as a simple and small task ended up being multiple tasks and a recurring engagement. We took up the website redesign for Agentselect and our other brand Home Suite.
"We now utilize UXTeam skills for creating marketing assets like landing pages, brochures, and content to drive conversions."
How was your experience working with UXTeam?
We are very convinced not to do UX in-house because we have got confidence that UXTeam can do it better, it is cost-effective and the speed to market is reasonably better than what we were doing previously.
"What we have stumbled upon with UXTeam is that you guys understand the commercial aspect of business and we can go from ideation to activation relatively faster. UXTeam is trustworthy and a reliable design partner. The team communicates and collaborates efficiently, delivers on time, and maintains consistency in quality."
What was the outcome of the user experience design created by UXTeam? Did you see any measurable results from this collaboration?
In a few weeks after the landing pages were launched, Agentselect saw a 20-30% increase in lead generation and conversion. Moreover, what UXTeam allows me is freedom and reliability — it gives me more time to focus on my core competencies while they take care of all the design challenges.
If you had to talk about one element of UXTeam that stood out or surprised you pleasantly, what would that be?
I thought UXTeam might also work in a similar fashion as other agencies i.e. making things as we ask them to instead of understanding them. What surprised me was that instead of taking the design briefs and changes as it is, UXTeam actually went deeper to understand the problem and to create a more cohesive design that works.
I would definitely recommend UXTeam to entrepreneurs and business owners in my network.
Let's start a
design partnership
Tell us about your business needs and let's understand how we can collaborate.