Overview of the project
Xenia simplifies operations and facilities management, safety, and quality assurance in a single platform accessible on both desktop and mobile. Standardise, schedule, track, and evaluate work across departments, assets, and locations with inspections, work orders, checklists, logs, chats, and reports, all in one place.
Industry

Hospitality

Platform

Mobile and Web App

Location

USA

Services

Design Strategy
UX Design
UI Design
Design System
Challenges identified by Xenia
Scattered System

No centralized system to understand the role, responsibilities, and routine of the hotel management staff.

Potential Edge Cases

Identifying and addressing potential edge cases that could occur in emergency situations to maintain the safety and security of the hotel guests.

Accessibility

Creating a user-friendly interface that frontline workers could easily understand and navigate to complete their tasks with ease.
Our Approach
Collaborative Discovery Sessions Insights
We comprehended stakeholders' vision and requirements and analyzed the daily tasks of frontline workers to identify the key functionalities. Based on the insights, we defined the interaction and scope of web and mobile platforms.
In the hospitality space, things can go wrong very quickly. Thus understanding the edge cases should be given the most importance.

Scalability was the issue when the facility plans to grow beyond a certain area or staff.

Non-intuitive flows for smooth processing of requests resulted in delays in accomplishing tasks requested by guests.
Easily accessible important actions.
User can see their department's task as soon as they login to their account daily with important features like adding tasks on the fly.
Add your task with ease
Simple one-click solution to create daily task on the go. Also, user can select and use templates to fast forward their process.
Don't spend time on creating same tasks
An easy to create and configure checklist which can be attach to task. Frontline workers can then utilize this tool, marking off each item as they complete their assigned tasks.
Tasks for the day
Upon launching Xenia, users will have the ability to monitor daily tasks seamlessly. To further streamline work, they can filter tasks by department and status.
Task Details
Users can get detailed insights into their task, including details about its creator and associated attachments to enhance understanding of the task.
Stay organized
Frontline workers can access comprehensive checklists to track their tasks systematically, thereby allowing them to monitor their progress effectively.
Design System
While working through the design stages, we simultaneously developed a robust design system to ensures the platform's scalability and longevity.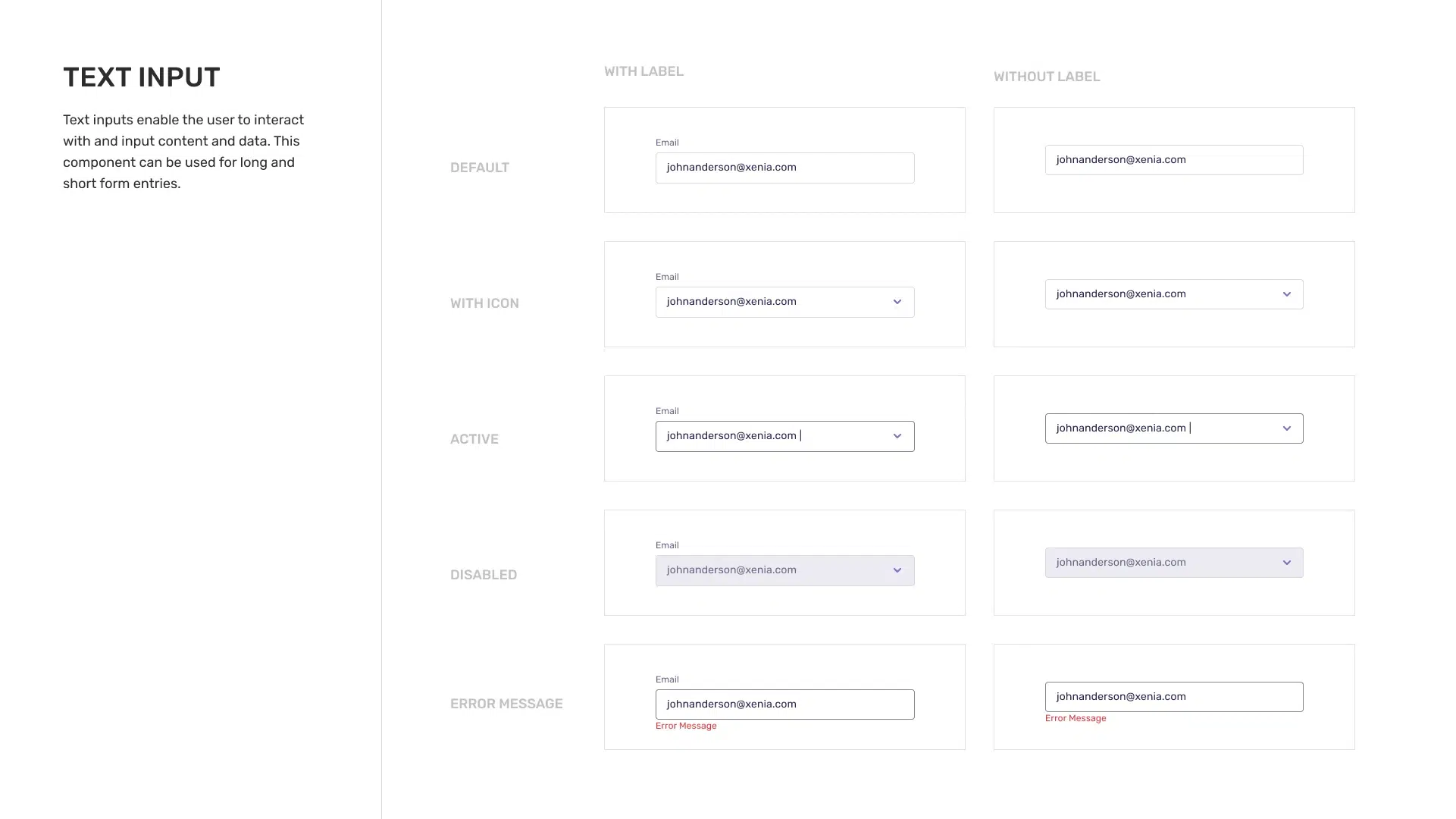 What we delivered
After numerous revisions and collaborative discussions over Zoom, we presented the finalized designs.
200+ hrs

Discovery sessions and
feedback meetings
"All the communication and late-night Zoom calls came to fruition because UXTeam turned up on the timeline and processes so well. It was a truly enjoyable experience because I discovered new things and UXTeam understood my apprehensions."
Have a hospitality project or idea in mind?
Let's connect and understand how we can collaborate to take it to the next level!